As of April 2023, COVID-19 is still an ongoing public health crisis in India. India has been one of the countries hit hardest by the pandemic, with a high number of confirmed cases and deaths. The weekly positivity rate was estimated to be 4.29 percent, while the daily positivity rate was 5.01 percent. The total number of cases using Covid was 4.47 crore (4,47,97,269). According to the government, the national Covid-19 recovery rate has been recorded at 98.70%, and the active cases currently make up 0.11 percent of all infections. 4,42,16,586 persons have recovered from the illness, and the case fatality rate has been reported at 1.19 percent.
States with cases Covid-19 cases in India
Mumbai:-
As of April 14, 2023,Maharashtra Thursday reported 1,086 new Covid-19 cases and one death in the past 24 hours.Meanwhile, 274 cases of the virus were reported in Mumbai. After a seven-month hiatus, the state had reached 1,000 the previous day.
Delhi:-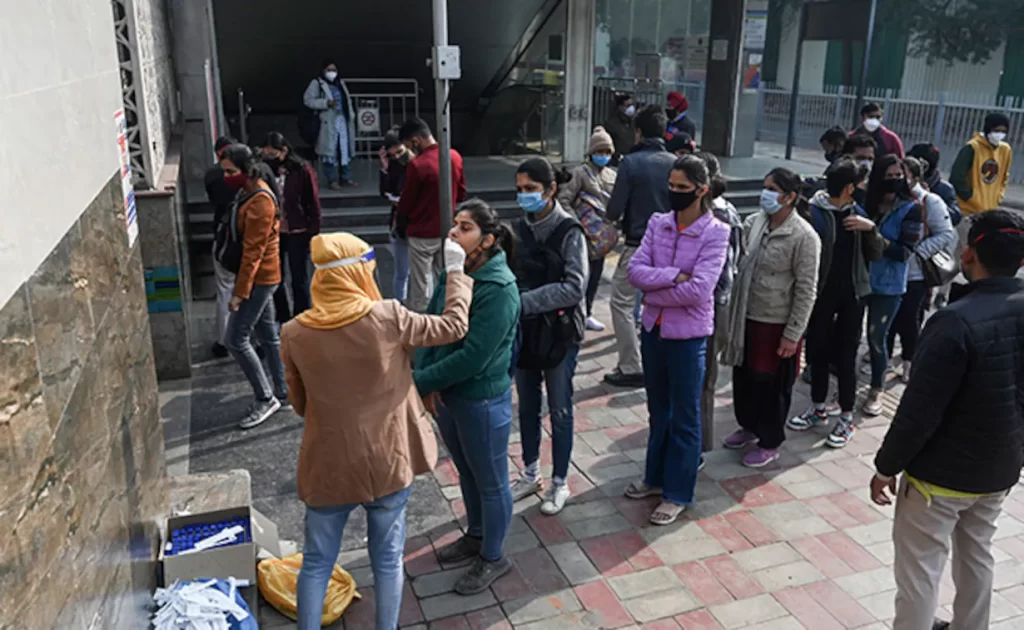 Today, Delhi saw 1,527 new instances of COVID, a 33% increase from yesterday, according to government data. The positive rate also increased from yesterday's 23.8% to today's 27.77%.
Tamil Nadu:-
As of April 14, 2023, Tamil Nadu has reported over 3.7 million COVID-19 cases and over 54,000 deaths. The state government has been taking measures to control the spread of the virus and expand the vaccination drive.There were 146 active cases in Coimbatore and 110 in Tiruvallur.
Ending:-
However the, The Health Minister officially says that cases may keep rising for the next 10-12 days after which they will subside. As the virus become endemic, it generate large number of variants. For more update please visit us at hindustan live.